Roots - My Venice inspired dress
4:00 PM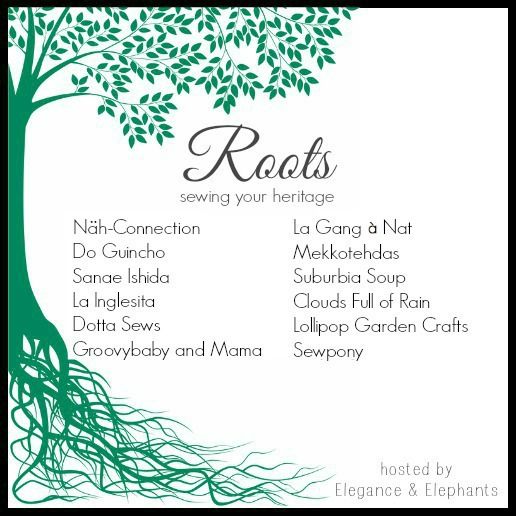 Quando Heidi di
Elegance and Elephants
mi ha chiesto di partecipare alla sua nuova serie
Roots
ero davvero emozionata. Le mie radici italiane non mi sono state molto d'aiuto. In Italia non esiste un vero e proprio costume tipico, e non abbiamo nemmeno un capo di abbligliamento che si possa definire tale (a parte i vestiti da gangster che indossano gli italiani nei film americani, ovviamente!), quindi non sapevo davvero da dove iniziare. Allora ho pensato che l'unico posto al mondo dove mi sento a casa è Venezia.
I costumi di
Carnevale
avrebbero potuto essere un buon punto di partenza, ma non ho mai amato particolarmente questo periodo dell'anno, soprattutto a causa delle masse di visitatori da tutto il mondo che si riversano in città. Allora ho deciso di farmi ispirare dalla cosa più bella, semplice e importante che si possa trovare a Venezia: l'acqua.
Dato che non ci sono strade a Venezia, l'acqua è dappertutto, e dà alla città quell'aspetto unico. Adoro il modo in cui l'acqua riflette le luci dei palazzi al tramonto. Questa è l'immagine più vivida che ho della città, l'immagine che non dimenticherò mai.
When Heidi of Elegance and Elephants asked me to join the Roots sewing series I was really excited. I wanted to sew something amazing - but my Italian heritage couldn't help me at all. In Italy we don't have a national costume or other typical outfits (with the exception of gangster suits worn by Italians in many films, of course!) so I really didn't know where to start. Then I thought that the only place on earth where I feel at home is Venice.
The Carnival costumes could have been a good starting point, but I've never really loved that time of the year, when crowds pour in from all over the globe. So I decided to be inspired by the most beautiful, simple, and important thing you can find in Venice: water.
Since there are no roads in Venice, water is everywhere, and it gives the city that unique look. I love the way the water mirrors the lights of the buildings at dusk. That is the most vivid image I have of the city, the one I'll never forget.
Quando penso a Venezia, penso ai colori oro e blu. Sono corsa al negozio di tessuti, ho comprato del cotone blu e giallo, e ho iniziato a cucire un abito per mia figlia, con la gonna blu e il top giallo, aggiungendo delle mezzelune nel loro punto di incontro, così da creare un effetto "onde".
Ho rifinito l'abito in modo molto semplice, perché lo volevo arricchire con dei ricami, come se avessi avuto di fronte una tela da dipingere. Con del bellissimo filo
DMC Colors Variations
ho riprodotto le onde e le luci sull'acqua. L'effetto finale era quello che desideravo!
Poi ho disegnato la skyline di Venezia, l'ho ricalcata sulla parte sopra e l'ho tracciata con il filo blu. Ho cercato di condensare i palazzi più riconoscibili della città: il ponte di Rialto, il campanile di San Marco, la basilica...ma ora non so più se ho davanti ancora un abito da bambina o piuttosto un esercizio di stile! Trovate che sia indossabile anche con la skyline sul top?
When I think of Venice, I think of the colors gold and blue. I went to the fabric store, bought some blue and yellow cotton, and I started sewing a dress for my daughter, with a blue skirt and a yellow, scalloped bodice.
I kept the dress simple because I wanted to enrich it with some embroidery, as if I had a canvas. With some beautiful DMC Color variations embroidery thread I reproduced the waves and the lights on the water with a running stitch. The final effect was the one I wanted, I loved it.
Then I drew the skyline of Venice with a chalk and traced it with some blue thread. I tried to summarize the most recognisable buildings of the city: the Rialto bridge, the San Marco bell tower , the Basilica..but now I don't know if it is still a little girl's dress or just an excercise in style! Do you think it's still wearable, even with the skyline on it?
Dietro, con tre bottoni ricoperti:
Back with some fabric covered buttons:
Mia figlia non ha voluto indossarlo per fare qualche foto...la cosa non mi ha stupito, visto che è nel bel mezzo dei "terribili due anni"! La sua nuova parola preferita è NO!
My daughter didn't want to wear it for some pictures...I wasn't surprised, she's going through her "terrible two's"! Her new favorite word is NO!
Non dimenticate di postare le foto delle vostre creazioni
qui
...ci sono premi incredibili in palio!
Don't forget to add a picture of your creation here...many incredible prizes are up for grabs!